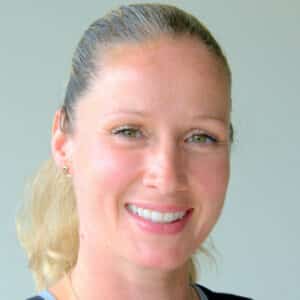 Ilona Adams speaks with a Swiss accent because that's where she is from. Switzerland.
She was a dental assistant there and that's what she is here. But she changed her name from Burger [as in ham and pineapple please] to Adams which is a good Maori name. And when she is not at home sorting out her two boys and her fireman husband, she is at Burford Dental sorting out orthodontic and TMJ patients and helping them getting rid of headaches and giving them great smiles.
Ilona became a registered dental assistant in Switzerland after leaving school in a little town called Rubigen. She then caught a travel bug [as you do] and lived for a while in England [to learn English] and then Paris and Cannes and Nice and Monaco [to learn French and other stuff]. Her next adventure was to move to Auckland to study kiwi Inglish, complete a course in massage therapies, and more other stuff. Which now means that she is a Registered Orthodontic Auxillary [NZ] and a Certified TMJ Assistant [USA]. That's lots of achievements for one so young!