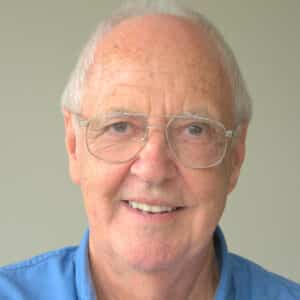 John Burford left dental school full of enthusiasm and knowledge [as you do] and took over a Greymouth dental practice for an agreed six months. Twenty eight years later, still with enthusiasm, but at last realising he really knew less than he originally thought, he decided to head off to somewhere with less rain – and ended up in Auckland. Bad mistake – it rains in Auckland too.
He remains a general dentist but over the years he has concentrated his interests on orthodontic procedures and the treatment of clicking jaws and that sort of stuff. You have to develop that sort of expertise if you are practicing in small town New Zealand, because if you can't fix it, no one else can!
John is a member of the New Zealand Dental Association and the Auckland Dental Association. He was the founding President of the Dentists Orthodontic Society. On the headache side of things, he is a member [for twenty five years] of the American Academy of Craniofacial Pain. A couple of years ago he completed a 12 month course in the US with exams and other interesting challenges and was made a Distinguished Fellow of the American Academy of Craniofacial Pain [try saying that with a mouthful of cornflakes]. But because this award was not university based, it is not recognised as a qualification in New Zealand. That doesn't really matter because what it does mean is that he is up there at the sharp end in diagnosis and treatment of jaw and head and neck problems. Anyway, the treatment of TMJ disorders is not a specialist field in dentistry in any country that we are aware of.
John has completed well over 1100 hours in post graduate training in TMJ diagnoses and treatments plus 900 hours in orthodontic techniques [he was a born-again single for a while in his life, so he could afford to take all these courses around the world – but mainly in the US]. He has lectured on these subjects to dentists in New Zealand, Australia, the US, Canada, Romania, and Zimbabwe [of all places!].
But he does have some other things outside dentistry in his CV [which he hasn't put together yet and never intends to either]. Like a bunch of photographic awards and cups and things. And also the Efficiency Decoration [and Bar] for his service in the NZ Territorial Force [initially as a Dental Officer but later as an Infantry Company Commander]. He used to be involved with Rotary and the Crippled Childrens Society and other good community things like that that aren't important enough to mention here. And he has a certificate on his wall recording his membership of the Order of Arctic Adventurers from his three years flying around the Canadian Arctic and fixing the teeth of Indian and Inuit people over an area three times the size of New Zealand.