Are you suffering from jaw joint and head pains?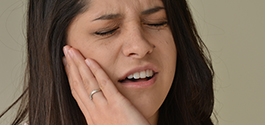 Learn More
Did You Know
• Widening the upper jaw with removable appliances will stop bed wetting in 80% of children who suffer this problem.
• Headaches and even migraines may be caused by disorders of the jaw joints.
Learn More
About Us
If you are looking for a dental office that is cheerful and inviting, where the staff are highly trained and pleasant, the dentists are experienced and familiar with the latest technologies, then this is the place for you. We have a reputation of being different - come in and find out why.
Get in touch on 09 524 0424. or email hello@burforddental.co.nz      
My brother and I both had full orthodontic treatment - Adjustable plates then Braces then Retainer We both went and saw John Burford - who is amazing. They believe in not pulling teeth, rather, using plates to realign the jaw to make room for the teeth.
Ours were $6000 for the full treatment including all our X-Rays, Appointments, Plates, Braces etc Good luck! 
- Happy customer
I have been on a neuromuscular splint for six months 24/7 ...now im heappppppppppppppps better and begun process of weaning off and then just using at night.......if this doesnt work then i would need to get back on to a splint and then get orthodontic work to permanently correct..........so far so good thou....if you want the name of the neuromuscular dentist he is in auckland and treats TMJ with splints and things in alpers avenue - john burford is his name. 
- Over the moon