Are you suffering from jaw joint and head pains?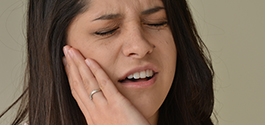 Learn More
Did You Know
• Widening the upper jaw with removable appliances will stop bed wetting in 80% of children who suffer this problem.
• Headaches and even migraines may be caused by disorders of the jaw joints.
Learn More
About Us
If you are looking for a dental office that is cheerful and inviting, where the staff are highly trained and pleasant, the dentists are experienced and familiar with the latest technologies, then this is the place for you. We have a reputation of being different - come in and find out why.
Get in touch on 09 524 0424. or email hello@burforddental.co.nz      
I have been on a neuromuscular splint for six months 24/7 ...now im heappppppppppppppps better and begun process of weaning off and then just using at night.......if this doesnt work then i would need to get back on to a splint and then get orthodontic work to permanently correct..........so far so good thou....if you want the name of the neuromuscular dentist he is in auckland and treats TMJ with splints and things in alpers avenue - john burford is his name. 
- Over the moon
I was so impressed by the orthodontic results Dr Burford achieved for a friend's son that, after years of procrastinating, I was motivated to finally get my teeth straightened. My only regret was that I wish I had done it sooner! John has taken terrific care of me, always explaining in detail the reasons for all the procedures. He has a great chairside manner and his depth of knowledge is very impressive. His team has been wonderful too - always welcoming and friendly. I wholeheartedly recommend the practice. Thank again Dr Burford and team!
- MK